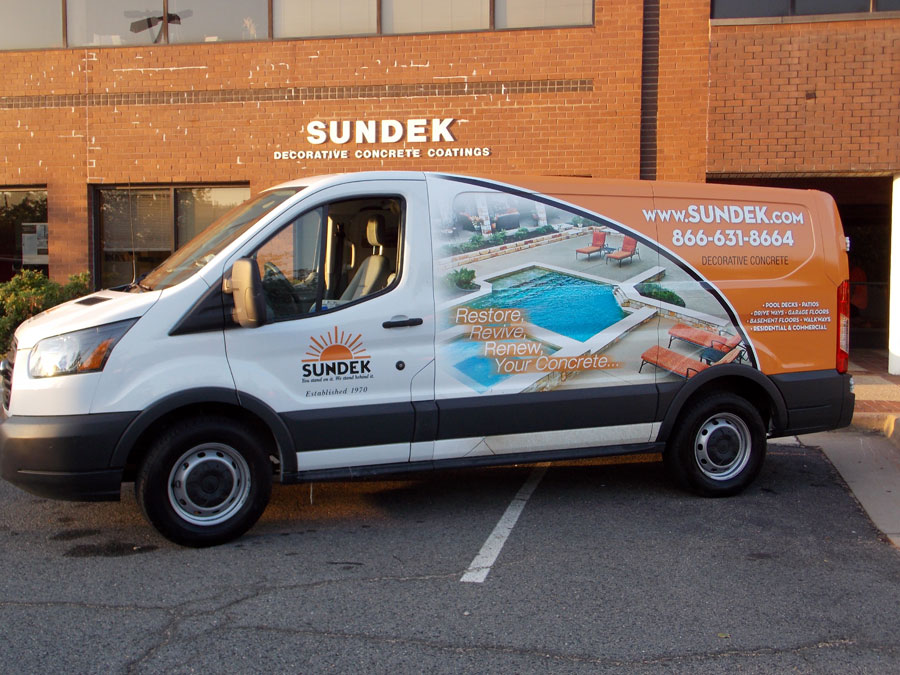 Whether you decide to have a product like SunAcid or SunEpoxy 54 applied to the floors in your Richmond home, it is critical that you hire the right concrete contractor. When it comes to overlays, finishes, and coatings, you cannot select just anyone. Instead, you need an expert with experience specific to the type of decorative concrete that you want.
Unfortunately, some concrete contractors claim they do it all but cannot deliver. In reality, a person needs special skills and training to use decorative concrete. If you were to hire a traditional contractor, you more than likely would end up with a subpar project. In fact, you may find yourself in the position of needing all the work redone. You can avoid a catastrophe by doing a little research.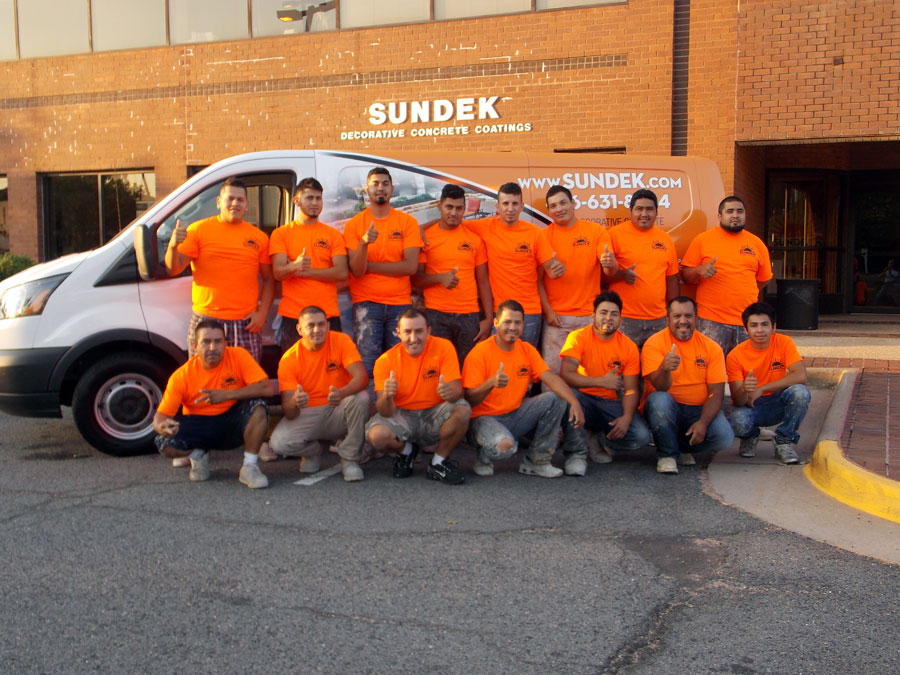 Another reason for hiring the right concrete contractor to work on your Richmond home has to do with product knowledge. Using their expertise and connections with a highly respected dealer, they will select the appropriate product based on the look you want to achieve. If your goal is to transform the kitchen floors in your Richmond home to something with incredible shine and a unique design, a skilled concrete contractor could use a product like SunAcid.
The right contractor also knows the proper way to apply different types of decorative concrete coatings, finishes, and overlays. Because of that, they can produce incredible results no matter what you select, whether stamped concrete, painted concrete, epoxy, polyaspartic, or something entirely different. Even if you choose a custom overlay, an expert would know exactly the troweling method to use to ensure your 100 percent satisfaction with the completed project.
Laying concrete and working with decorative concrete are two different things. Before you hire just anyone to work on your Richmond home, ask for referrals, as well as a portfolio. Also, inquire about the products used and make sure the individual has the qualifications needed for working on your specific project.