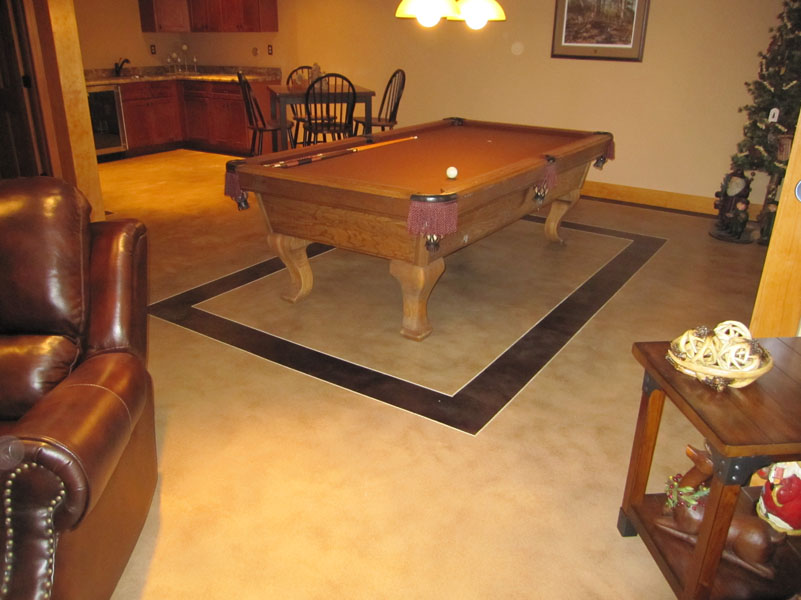 After working what seems like a lifetime, you find yourself in a position to do activities that you want to do, which would have been impossible while the kids still lived at home. If one of your top goals is to give the interior of your Richmond home a facelift, stained concrete floors deserve serious consideration. Especially if you want to make your house look and feel elegant, a product like SunAcid is the ideal solution.
Although you could consider stained concrete floors using a water-based product, one with an acid base is a better choice for achieving the goal of making your Richmond home more elegant. For one thing, when applied, an acid-based stain penetrates the pores of the concrete. It then reacts to specific chemicals, which ultimately yields a marbled effect. Because that reaction is unique to every concrete slab, the outcome is a one-of-a-kind masterpiece.
You can select from a broad range of colors for your new stained concrete floors, including Black, Buckskin, Cola, Walnut, Vintage Umber, Terra Cotta, and Bronze. As deep, rich hues, you can imagine how any one of those would enhance the interior of your Richmond home. With such a variety, you can select different colors according to each room or have a professional installer apply more than one color in any given area.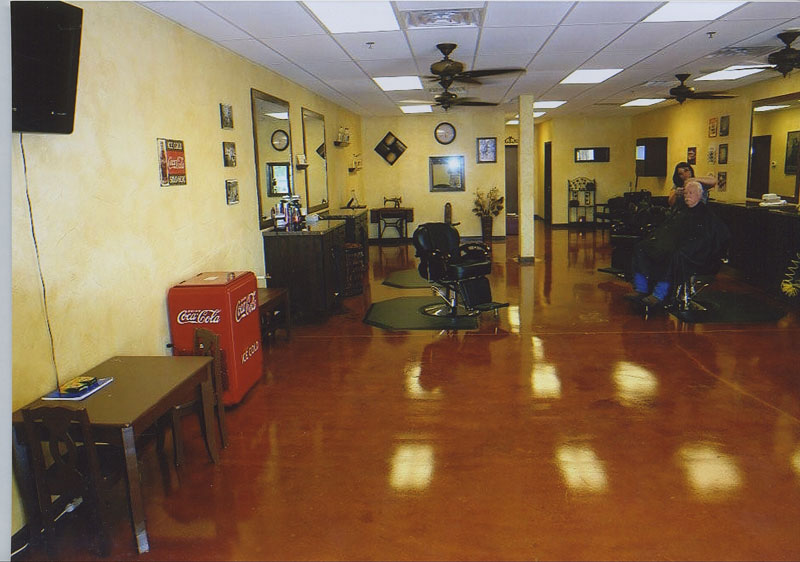 There are additional reasons for changing the look of your Richmond home using a stained concrete product. This muriatic acid base creates a translucent look, with the color becoming a permanent component of the concrete. Because of that, you can enjoy its elegant appearance for a long time without worrying about the surface cracking or peeling.
Keep in mind that with an acid-based stain, you can focus on both the inside and outside of your home. Along with beautiful new floors, you might think about transforming the appearance and functionality of your backyard patio, driveway, walkway, or even pool deck.