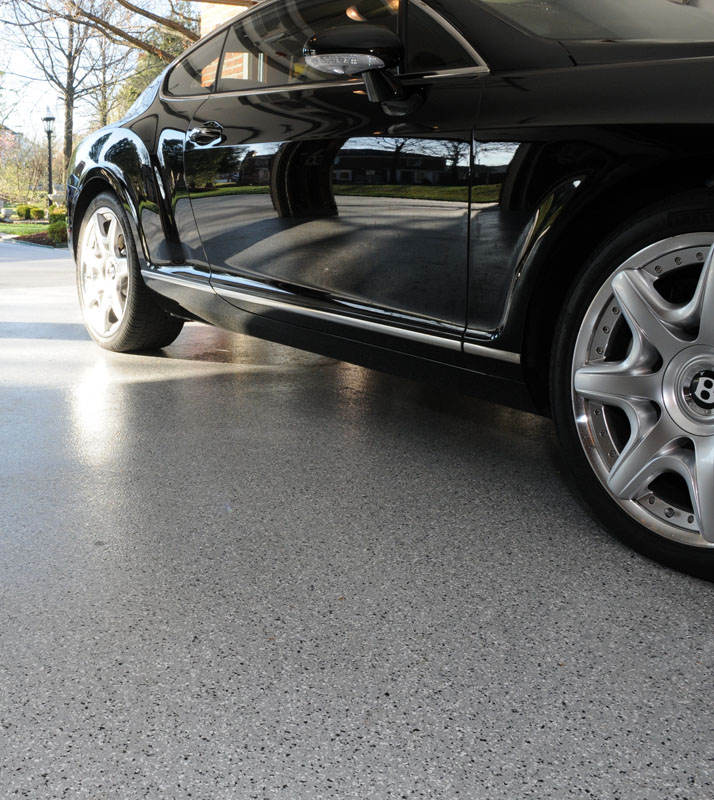 Who says the garage floor at your Virginia Beach home has to look boring? Thanks to advances made in decorative concrete, you have an almost endless list of color options. Because of that, you can change the appearance of your garage any way you like with the assistance of a professional installer who uses quality products, like SunEpoxy 54 and SunEpoxy 100.
Many people think epoxy floors are either black or gray. While those are both options, with decorative concrete, you can choose from a broad range of colors to transform the garage flooring. When making your selection, consider the style of your Virginia Beach house, the way you use the space, and personal design preferences.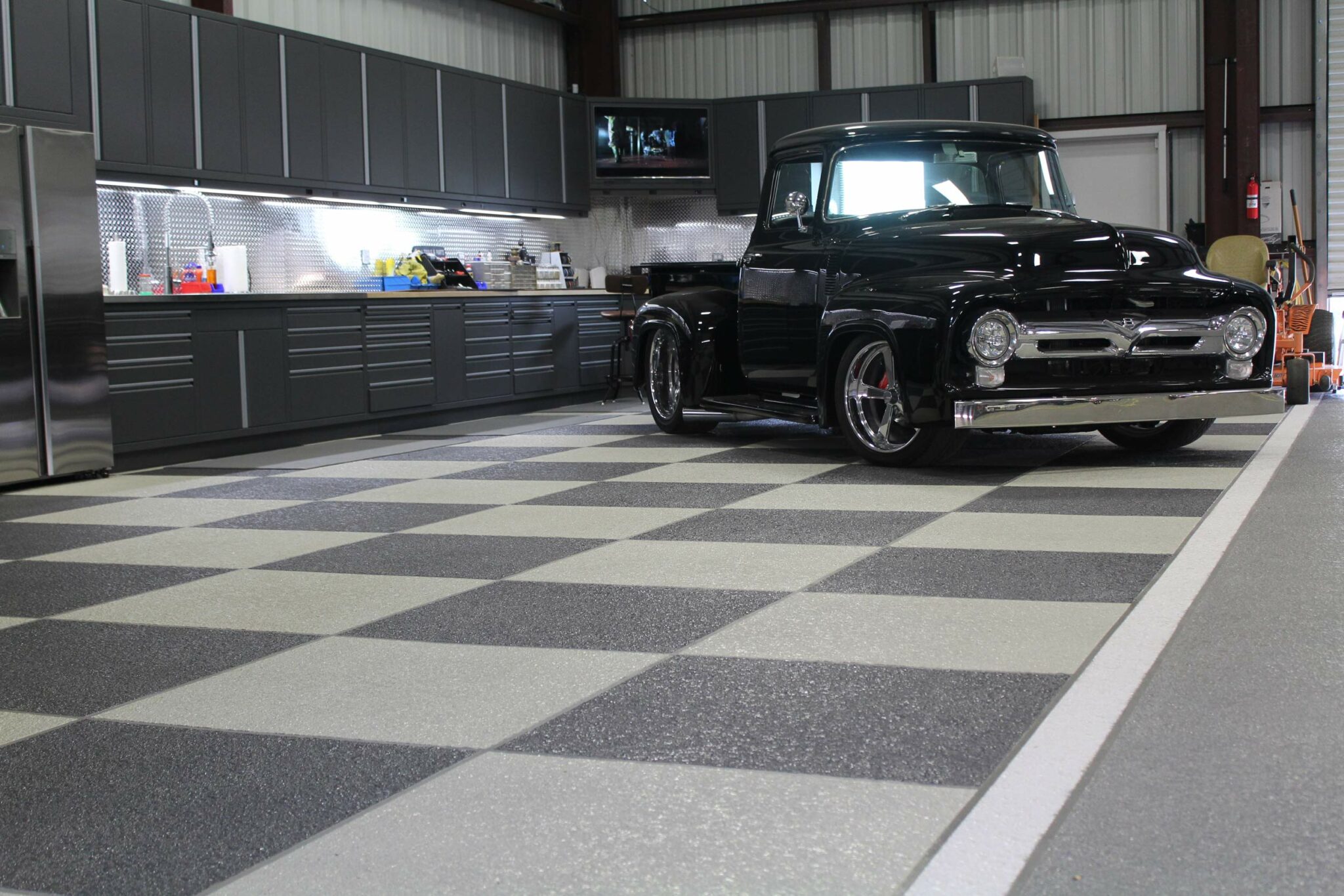 If your garage has little foot and vehicle traffic, a thin-mil epoxy is ideal. You can choose from 16 standard colors, including Sand, Adobe, Red Brick, and Thatch Brown. In fact, for a vibrant design, the installer can even use bold colors, like Safety Red, Blue, and Yellow. For a garage that sees a significant volume of traffic, you should consider a more durable epoxy made of 100 percent solids. As with the other option, you can choose from 16 gorgeous colors.
For something unique, think about using a base epoxy along with a second product. For instance, if you opt for SunMetal, you have an additional 12 colors from which to choose. However, this is where things become really exciting. These colors are different and include Violet, Gold, Orange, Copper, and more. Just imagine what you can do with the combination of these two products.
Along with mixing more than one decorative concrete product to create a one-of-a-kind color, you could have the installer create borders, designs, logos, medallions, and other unique design effects. In fact, you can even have aggregates, vinyl paint chips, and quartz beads added that further enhance the appearance of the garage floors at your Virginia Beach home. When you use decorative concrete, you will become the envy of the neighborhood.