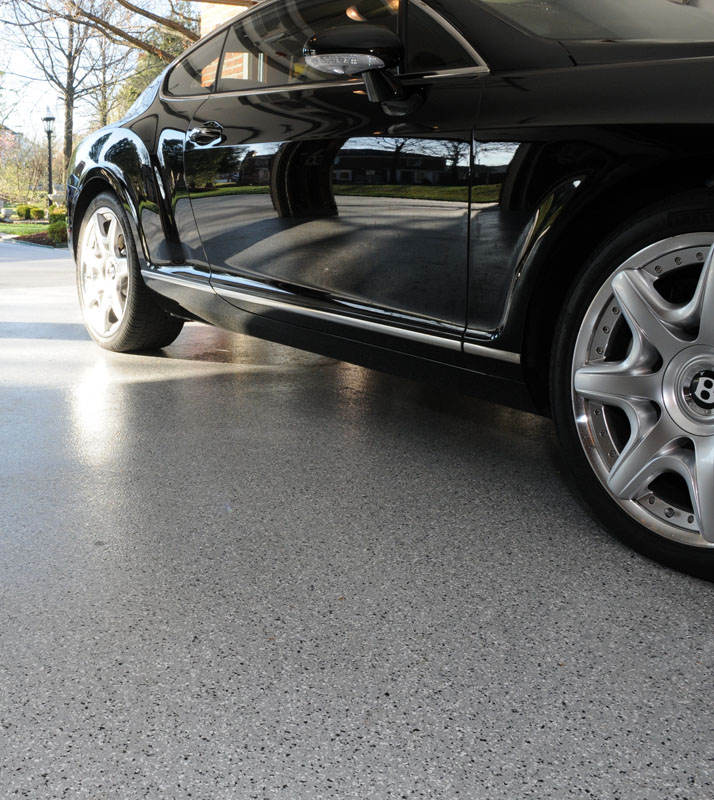 When it comes to the best garage floor systems, you cannot beat what Sundek offers. With these concrete coating solutions, you have unlimited design options. Using colors, textures, patterns, aggregates, or a combination, you can achieve virtually any look that you want. Just because your focus is on the garage does not mean you have to settle for something traditional or boring.
If you have a commercial automotive shop or a multicar-garage home with several drivers, consider a garage floor system that can withstand a great deal of traffic. One of the best products on the market for this scenario is SunEpoxy 100. As a 100 percent solids epoxy coating, it works incredibly well for high-traffic areas. At the same time, you can choose from a broad range of colors. In fact, a professional installer can create a one-of-a-kind design if you prefer with checkered patterns or custom logos.
Whether you need a flooring solution for a home or commercial automotive shop, if you need the job done quickly, a polyaspartic coating is ideal. For instance, with SunOne, the installer can have the project finished in only one day. As a homeowner, that prevents you from leaving your vehicles parked outside for days or weeks. As a business owner, a fast-curing product ensures no downtime.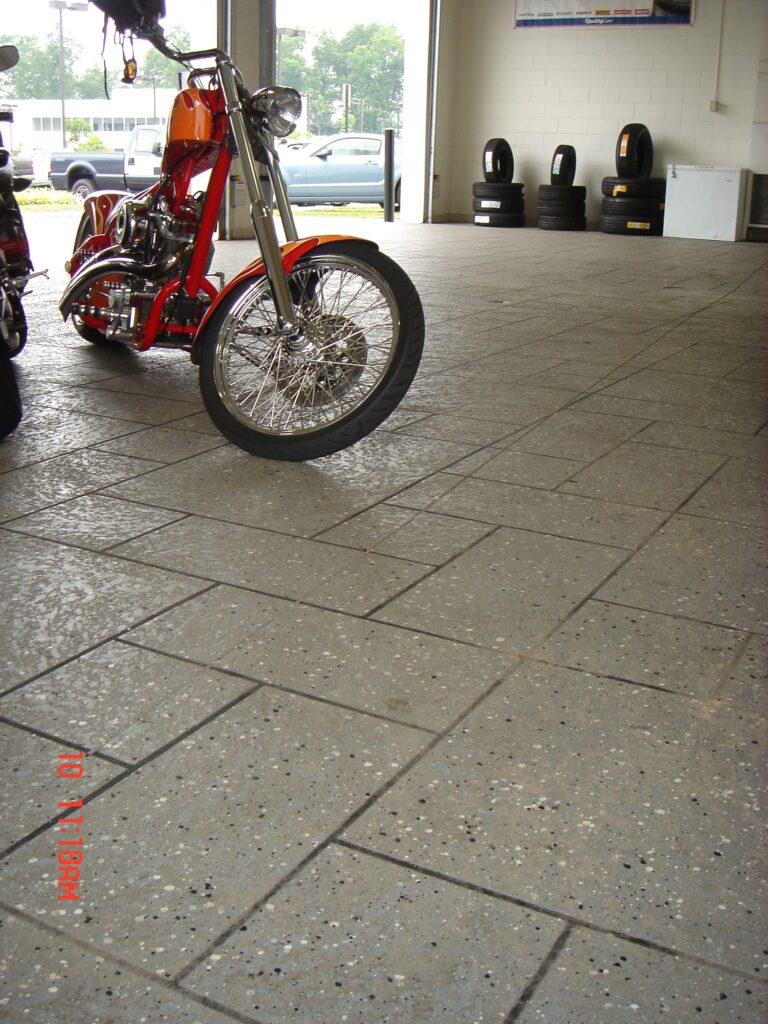 SunChip is perhaps one of the most versatile garage floor systems if you want to jazz things up. Available in both solid and multi-color options, this decorative coating transforms a dull floor into something unique and vibrant. When searching for the best flooring solutions, always select something durable, long lasting, and resistant to things like stains, oil, impacts, and so on. All that is what SunChip delivers.
With so many fantastic possibilities, you can turn an ordinary garage into an incredible space that you find hard to leave. As you compare different garage floor systems, keep both appearance and functionality in mind.