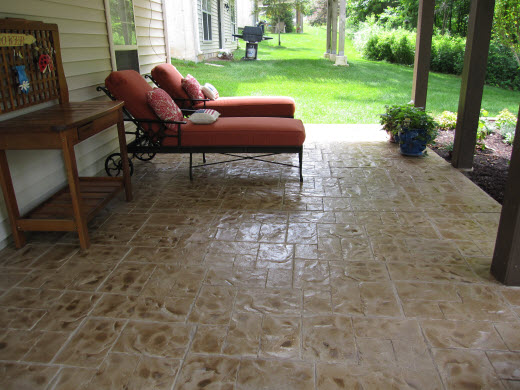 Because stamped concrete is so versatile, you have a fantastic choice of patterns, especially when you're using a product like SunStamp. Fortunately, you are not limited to a single design. A trained artisan can come up with a solution that consists of several design effects when working on one concrete surface or incorporate multiple elements for more than one surface.
With SunStamp as the product of choice for a stamped concrete project, there are no limitations as to what a professional installer can accomplish. Along with more traditional designs, you can always create something unique. As a result, you would end up with a customized look, unlike anything you have seen before. If your goal is to impress, this is an incredible option.
Using SunStamp, an expert can create a surface that looks like genuine wood, brick, flagstone, limestone, slate, marble, cobblestone, tile, or a host of other materials. To choose the best pattern, you should first consider the project. For instance, if you want a patio transformed, you can give it an elegant appearance with old-world charm. A marble or slate stamped design would look stunning.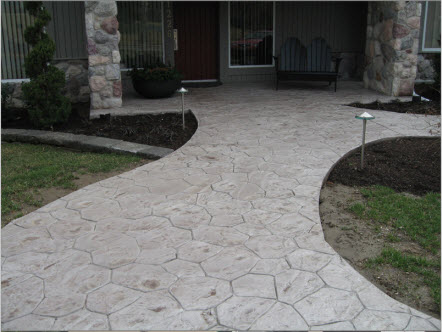 You might also consider any unique architectural features of your house. For instance, if you live in a Victorian-style home with ornate detailing, the artisan could recreate them as part of your concrete stamped project. However, for a more contemporary-style house, you might prefer a more streamlined pattern that's minimalistic as opposed to ornate.
Even if you go with a standard pattern for your stamped concrete project, SunStamp will not disappoint. Thanks to customized score lines and templates, you can have the appearance of virtually any surface transformed. Along with incredible patterns, the artisan can add color, using various options such as oxides, acrylic finish coats, and stains. Of course, you are not bound to any rules, so you can get as creative as you want.