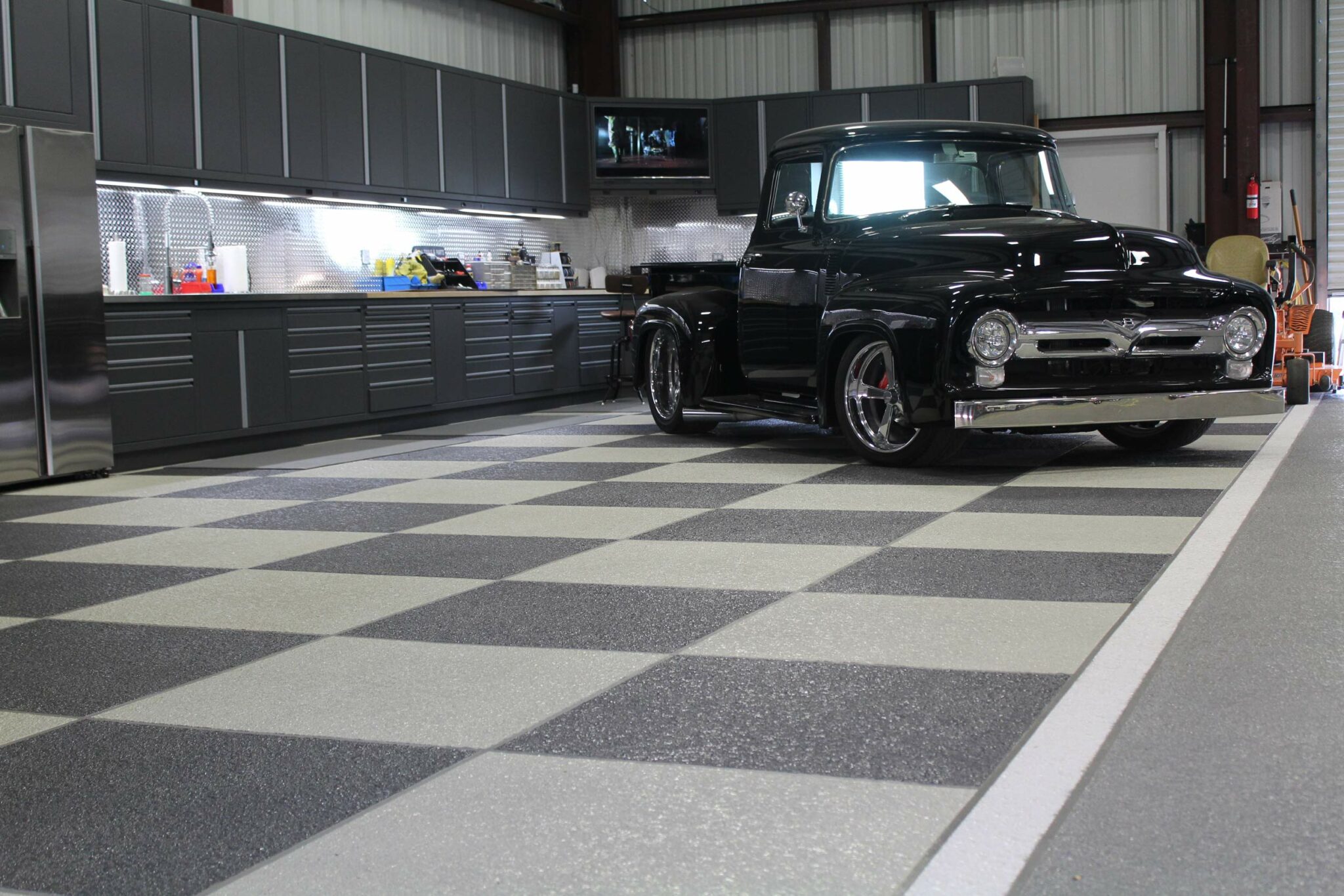 The fascinating thing about concrete overlays for garage floors that Richmond homeowners can choose from so many options. Although epoxy remains an excellent choice, an architectural limestone coating and a hand-crafted custom overlay have become the "go-to" solutions. If one of these appeals to you, make sure the contractor you hire uses a high-quality product, such as SunStone or Tuscan.
While larger projects may take a little more time to complete, an installer typically can have concrete overlay projects finished for Richmond customers in a single day. For people want every room, including the garage, to look pristine for a scheduled event at their home, this is an excellent way to accomplish that goal.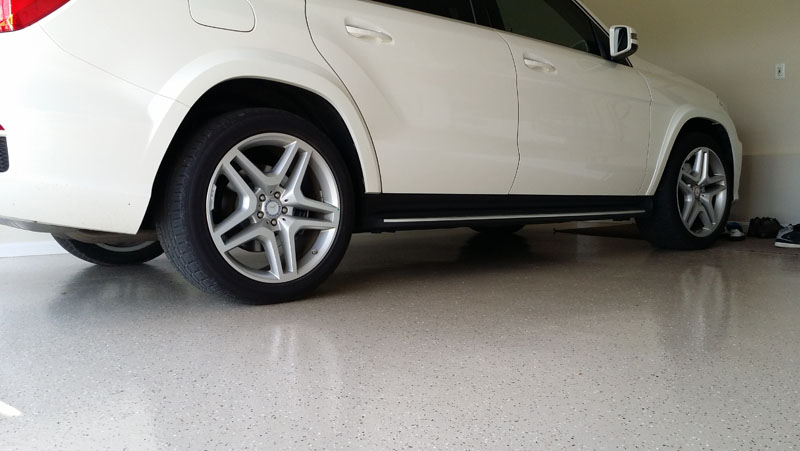 Also, decorative concrete overlays are durable. Once sealed, the garage flooring will withstand daily use, as well as resist stains, impacts, abrasions, and even hot tire marks. Whether you use the garage at your Richmond home for parking vehicles or as a workshop, you never have to worry about the floor's appearance degrading.
You also can select from a broad range of colors. In fact, a professional can create unique graphics, logos, medallions, and other design effects. If you always wanted a garage at your Richmond home that looks like one owned by a celebrity, no problem. You can choose from subtle colors or go all out with bold and bright tones.
There is also the maintenance factor to consider. Especially in a garage, Richmond homeowners want a floor that requires little care. With the right concrete overlays, you can keep this space in perfect condition with occasional sweeping. If necessary, you can clean it out with the garden hose without worrying about damage.
Concrete overlays also serve as a selling point. If you decide at some point to list your Richmond property on the market, your new flooring system will make a lasting impression on potential buyers.