At SUNDEK of Tidewater, we only use SUNDEK products. They're renowned in the industry for being high quality and long lasting. As you look through our products below, keep in mind that we can combine multiple products to give you exactly what you need for your surface. If you need help figuring out what's right for your project, contact us!
Decorative Concrete Overlays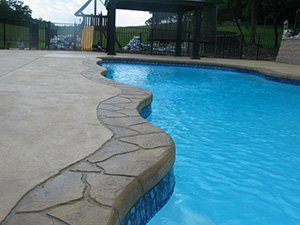 If your concrete surface needs repair or you just want an update, we can make it look brand new. By placing a coating on top of your existing surface, we can transform its look and you don't need to tear any concrete out. We can apply these overlays to surfaces at residential and commercial properties.
This is SUNDEK's first product, developed in 1970, that transformed the decorative concrete industry. We can apply it with varying levels of texture, and we can customize it with just about any color. It's perfect for pool decks because it stays cooler than typical gray concrete.
If you love the look of real stone but don't like the price tag, we can create the look for you with concrete—at a fraction of the price of real stone.
Get the look of flagstone, slate, or any other masonry material with this handcrafted textured overlay.
Using this product, we can create a concrete canvas on top of your existing concrete surface so you don't have to tear anything out to get the look you want.
We use this spray-on coating to make a surface slip-resistant.
[templatic_button link="/contact-us/" size="large" type="primary"] CONTACT US ABOUT WHICH PRODUCT IS RIGHT FOR YOU [/templatic_button]
Concrete Stains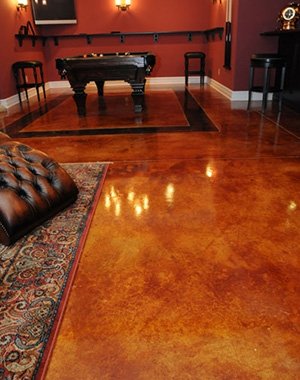 Choose from one of our three staining options to get the color (or colors) you love.
Because this is an acid-based color product, it reacts to the concrete to provide natural hues and colors.
This water-based stain is eco-friendly and is available in a variety of hues.
This is a quick-drying dye that can penetrate any concrete overlay. If you combine it with acetone, it creates a dark, monotone look. If you combine it with water, you get more color variation.
ACRYLIC FINISHES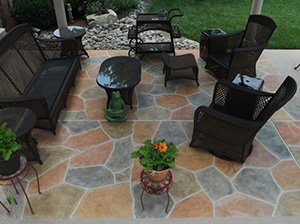 These watertight finishes make surfaces more durable, protecting them from spills, stains, and general wear and tear.
This acrylic coating gives concrete a fresh look. We can apply it over bare or textured decorative concrete.
When you combine this acrylic finish with materials such as aluminum oxide or glass beads, it gives the surface a unique texture.
EPOXY AND POLYASPARTIC COATINGS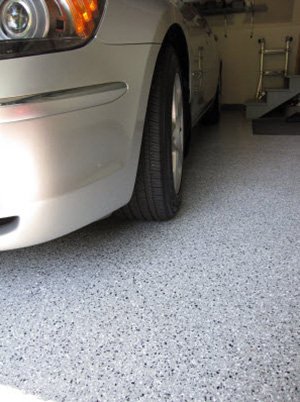 Exceptionally durable coatings such as these are a good option for surfaces that see a lot of action. Some examples of locations where we've applied these coatings: garage floors, industrial floors, and any other places where heavy machinery is used.
This product is good for locations where light manufacturing happens such as repair shops, garages, warehouses and the like.
If you want more than the protection SunEpoxy54 offers, this is the right product for you. It's used in locations that get frequent heavy traffic from large vehicles and machines.
When a client needs a project completed quickly, we used this polyaspartic coating. Although we can apply it in a short amount of time, the result is still a durable surface that can withstand a lot.
We use this product in tandem with one of the other products listed above. We use this when the client wants a smooth, glass-like finish.
SEALERS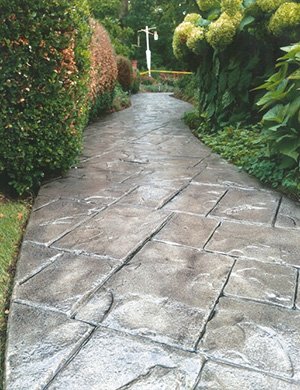 As long as you're investing in a high-quality coating, you need to protect it with a high-quality sealer. Our sealers protect your surface from everything ranging from general wear and tear to oil spills.
This sealer provides basic protection for your surface.
This sealer provides extra protection if you expect your surface to experience a lot of heavy traffic and abrasion.
If you're looking to have commercial work done with one of our products, check out our commercial services.
Contact us about your resurfacing project
We'd love to help with your concrete resurfacing project. Contact us in one of the following ways so we can get started.
Call us: 877-434-9335
Email us: sundektw@gmail.com
Or fill out the form on this page
We serve homeowners and business owners in Chesapeake, Hampton Roads, Newport News, Norfolk, Richmond, Virginia Beach, Williamsburg, Yorktown, and other areas of Virginia.