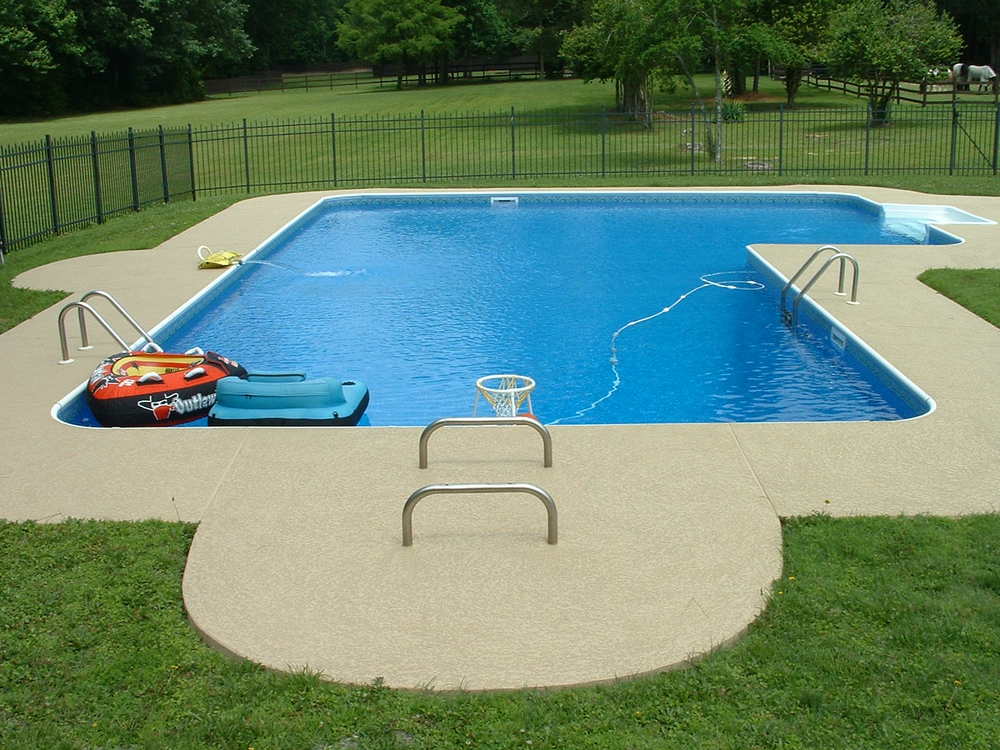 Sundek Classic Texture is the overlay system that helped launch the decorative concrete industry. At one time, concrete was plain gray, but advancements resulted in the ability to add color and texture to concrete. These additions allowed concrete to complement the essence of a room or the architecture of a building. Sundek Classic Texture has also added slip resistance to walkways in commercial and residential environments so people can be safer.
In order to preserve the beauty of this concrete overlay, it is important to know how to maintain it. This overlay is widely used in outdoor applications, which means that it is made to withstand temperature changes and weather events. It also stands up well to constant sun exposure, but it is the target of a lot of dirt.
Maintaining Sundek Classic Texture
The good news is that Sundek Classic Texture maintenance is easy. Here are some maintenance tips:
To clear the surface of dust and debris, use a dry mop or broom a few times a week. When you mow the grass, make sure the grass clippings are swept away.
If a liquid or chemical is spilled on the overlay, clean it up as quickly as possible.
If the surface is very dirty, use a wet mop.
If you must use a cleaner, it should be nonabrasive. You can always refer to Sundek's
If you take care of spills when they happen and dirt a few times a week, you can maintain the beauty of the overlay for years to come.
What Not to Do to Concrete Overlays
Classic Texture is ideal for commercial and residential walkways, driveways, patios, and horizontal and vertical applications. As you can see, the overlays are not necessarily suited for industrial applications unless the company wishes to use this decorative overlay system around the building entrance for aesthetic reasons. This means you don't want to slam heavy items down on the surface or put the surface in a situation where it may be damaged. The good news is that repair may be possible since this overlay is an acrylic water-based spray texture system. However, the extent of the damage could influence the degree of repair.
All in all, the Sundek Classic Texture is a beautiful option that is easy to maintain and is repairable in many cases. These factors make Classic a great way to turn plain concrete into something great and keep it looking beautiful for years to come.