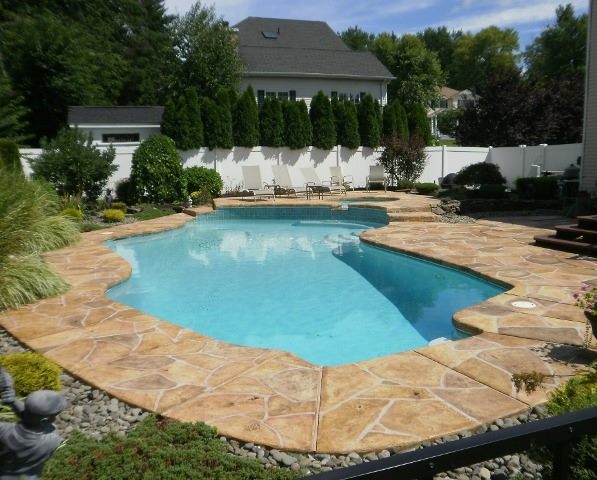 Acrylic cement coatings have provided a way for homeowners to transform their concrete patios, decks, walkways and other areas with ease. In addition, Sundek has led the industry in creating  that offer the best value, performance and durability. When it comes to affordability, the Sundek Classic Texture has what you want. However, you won't have to worry about sacrificing quality or durability for the sake of price. What's on offer with Classic Texture?
Where Can It Be Applied?
Sundek Classic Texture is a spray-on concrete resurface product. As such, it can be used almost anywhere. You will find that both vertical and horizontal surfaces can be coated with this product. That applies to walls, as well as other areas. It's also an excellent solution for indoor and outdoor use – flooring and patios, driveways and entryways can all benefit here.
Key Benefits of Classic Texture
Classic Texture concrete finish offers a slip resistant surface, which makes it ideal for use around your swimming pool or on outdoor concrete applications like your patio or parking area.
In addition, it provides far better heat resistance than regular concrete. This means that walking barefoot across your pool deck will not be a painful experience, as Classic Texture is much cooler than ordinary concrete.
Finally, it's impermeable, unlike standard concrete. Because of this, spills, stains and dirt can be cleaned very easily without any hassle. You won't have to use harsh cleaners or abrasive cleaning brushes – a soft cloth and gentle cleaner can clean up anything.
Your Style
Perhaps the best benefit about this decorative concrete application is the fact that it can be used to meet any style or color requirements. Making your home or business as beautiful and stylish as possible is very simple with this product. Whether you want natural stone, brick, tile or even the appearance of wood, Classic Texture can help you achieve it.
Of course, you'll need to ensure that you choose the right Tidewater contractor to help you here. Not all contractors are the same, and making a wise decision is vital.